Regular price
Sale price
$18.99 USD
Unit price
per
Sale
Sold out
Share
Download the DHEA 10 mg Discussion Sheet
- Supports Healthy Androgen and Estrogen Levels*
- Supports Healthy Androgen and Estrogen Levels*
- Hormone Precursor to Androgens*
- Supports Healthy DHEA Levels*

DHEA 10 mg CR features dehydroepiandrosterone (DHEA), a steroid hormone precursor that is converted by the body into androgen, estrogen, and other hormones. DHEA naturally peaks in early adulthood and declines with age.*
Purety DHEA 10 mg CR is a dietary supplement that contains DHEA (Dehydroepiandrosterone), a hormone produced naturally by the adrenal gland that is involved in the production of other hormones, such as testosterone and estrogen. DHEA levels tend to decline with age, and low levels of DHEA have been associated with various health problems.
DHEA is often referred to as the "anti-aging hormone" because of its potential ability to improve energy levels, boost immune function, and promote overall wellbeing. It has also been studied for its potential ability to improve cognitive function and mood, as well as support bone density and cardiovascular health.
Purety DHEA 10 mg CR is a controlled-release formula that delivers DHEA over a period of several hours, which may provide more consistent and sustained benefits compared to immediate-release formulas. The recommended dosage of Purety DHEA 10 mg CR is one capsule daily, preferably with a meal.
Overall, Purety DHEA 10 mg CR is a natural dietary supplement that contains DHEA, a hormone that may provide a variety of benefits for overall health and wellbeing. While more research is needed to fully understand the effects of DHEA on human health, it may be a valuable addition to a healthy lifestyle for those looking to support their overall health and wellbeing. It is important to consult with a healthcare professional before taking any hormone supplements.
Ingredients:

Dehydroepiandrosterone (DHEA)

Benefits:

Supports healthy androgen and estrogen levels
Improves energy levels
Boosts immune function
Promotes overall wellbeing
Improves cognitive function and mood
Supports bone density
Supports cardiovascular health
Supplement Facts

Serving Size: 1 Tablet
Servings Per Container: 60
Formulated to Exclude

Wheat, gluten, yeast, soy, animal and dairy products, fish, shellfish, peanuts, tree nuts, egg, ingredients derived from genetically modified organisms (GMOs), artificial colors, artificial sweeteners, and artificial preservatives.

View full details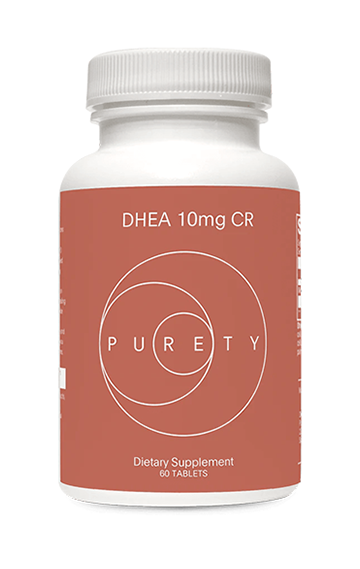 Let customers speak for us
Shipping and Returns

Enjoy free shipping on orders $120+. 90 day risk-free returns available within policy.